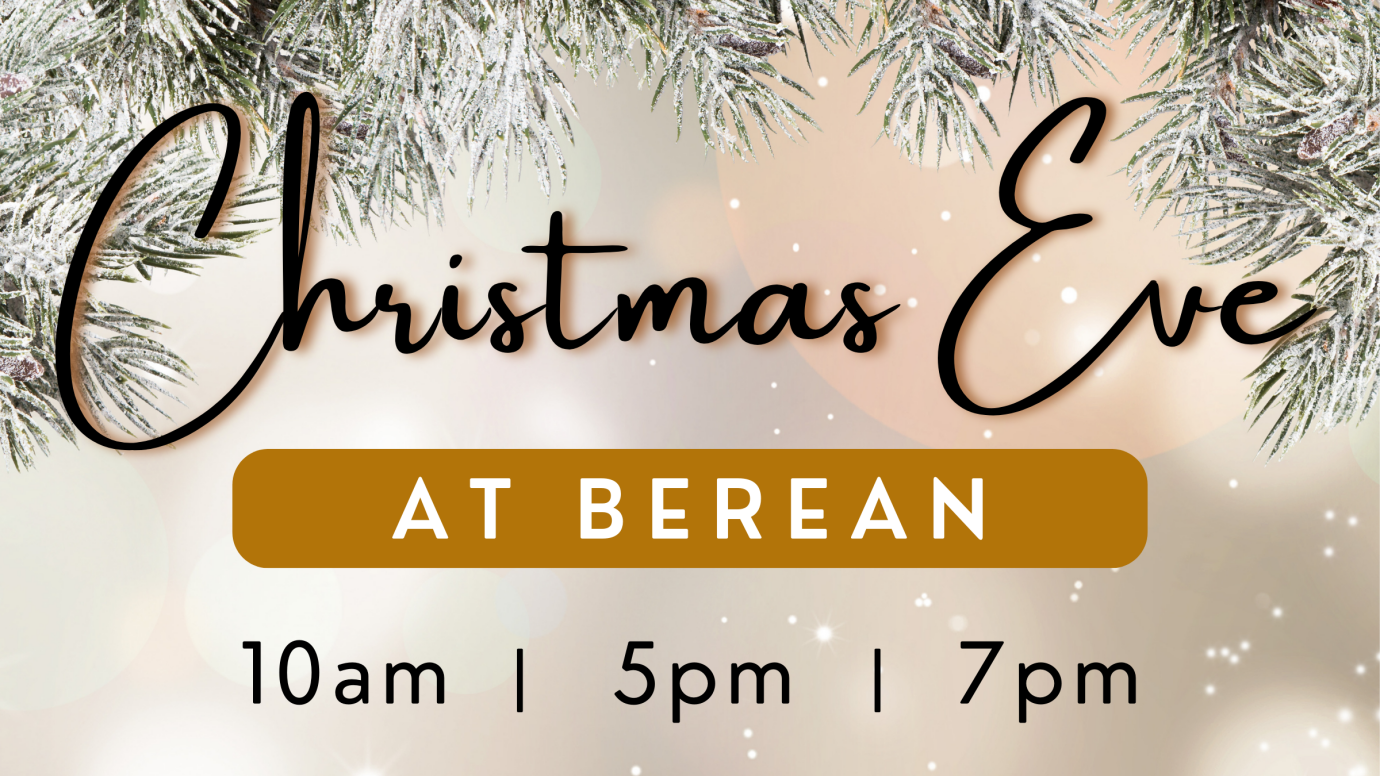 December 24, 2023 7:00pm
Join us for Christmas Eve at Berean!
To reflect and celebrate our Savior's coming, Berean will offer 3 opportunities for families to gather on Christmas eve. Services times will be at 10:00 am, 5:00 pm or 7:00 pm.
Nursery and preschool will be available at the 10am and 5pm service.